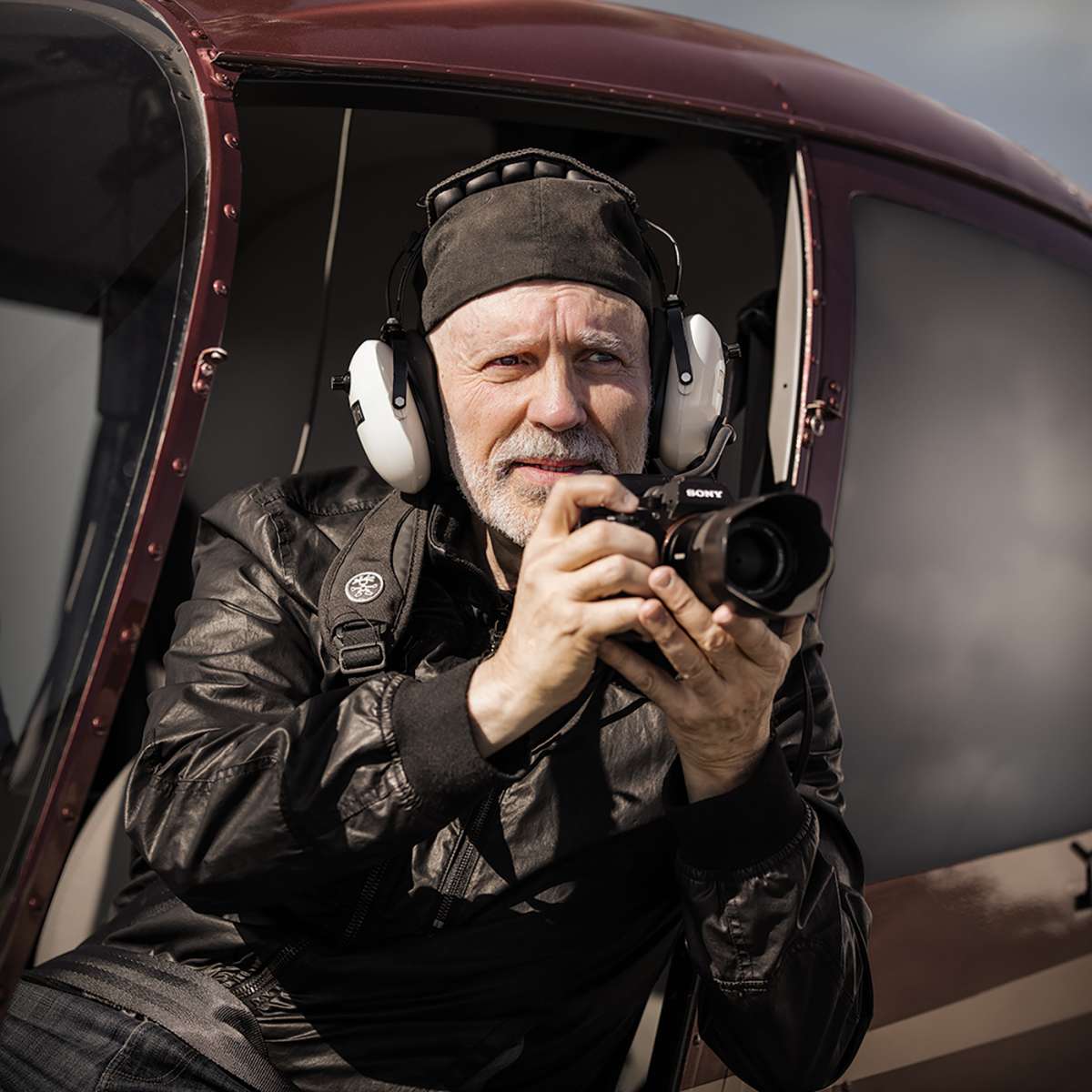 Donn Delson is a visual savant. An ability to communicate conceptually, literally, and visually, informs his photographic work, creating conversation that percolates through all three modalities. From the moment he picked up his first Brownie camera in the late '50's, followed by the twin lens Rollei he used for sports photos in high school, and to this very day, his passion for photography has been consistent and evolving.
"I draw inspiration from artists such as Piet Mondrian and Paul Klee, and search for photographic opportunities that incorporate the use of basic form and color."
Focusing on helicopter "doors off" aerial abstract imagery, his recent work has been exhibited in such prestigious forums as Scope Miami, Affordable Art Fair New York, London, and Hong Kong, Art Market San Francisco, The Palm Springs Art Fair, LA Art Show, and Aspen Art. His photographic oeuvre has been featured in articles written in Crave Online, Silvershotz Photography Magazine, Fabrik Magazine, and the Huffington Post.
The artist's limited-edition photographic prints are actively collected by private and corporate clients.