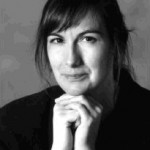 Spontinaity has never been new to Jane DeDecker. Growing up one of nine sibblings, DeDecker was always inventing games, storytelling and playing in the mud. This free playfulness is easily seen in her loose sculptures as swirls of layered clay, captured in bronze, lead the eye around the entire piece, telling stories of family, daily life and symbolic elements.
When DeDecker was ten years old, her family moved to Loveland, Colorado. Her father wanted the children to be close to universities, but Loveland is also the Sculpture Capital of America. After studying art at the University of Northern Colorado, it was in Loveland that DeDecker apprenticed with sculptor George Lundeen for eight years. DeDecker has now been a full-time artist for twenty-eight years, has children of her own and is still closely connected with her parents and siblings, some of whom help her in her sculpting career.
DeDecker credits her mother with inspiring her to become an artist and she still draws inspiration from memories of childhood while observing the up-and-coming family members. DeDecker prefers to work from recollections rather than photographs because it is energy and emotion that she most wants to capture. Candid poses formed loosely from layered clay communicate a lighthearted uniqueness to each figure. Instead of making repetitive anatomically correct figures, DeDecker uses repetition to create rhythm.
Even when creating varying sizes of the same title, DeDecker does not "point up" but instead sculpts a new piece appropriate to the different size. She sometimes leaves the pieces slightly unfinished. As DeDecker says, "It's like all of us–we create ourselves in layers…each of us is still learning, developing into something different."