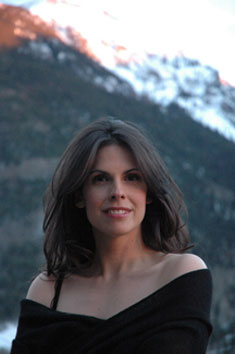 As a figurative painter I'm constantly attracted to the connection between the viewer and the subject.
I initially approach my paintings strictly from a visual standpoint. Yet there is an obvious and palpable connection which occurs through the direct eye contact, as well as the emotion and physicality of the subject, whether human or animal.
It's this interaction with the image that I find most interesting and open to interpretation.
Growing up in Bethesda, Maryland, I was greatly influenced by my artist mother as well as my father's lifelong passion with owning and racing horses.
After receiving a Bachelor of Fine Art at the University of Colorado in Boulder, I worked in various art fields, including illustration, in both California and Colorado. My work continues to show both locally and nationally.
I have lived in Telluride, Colorado for several years surrounded by the spectacular beauty of the San Juan Mountains with my husband and two children whom are a constant inspiration for creative thought, beauty and humor.