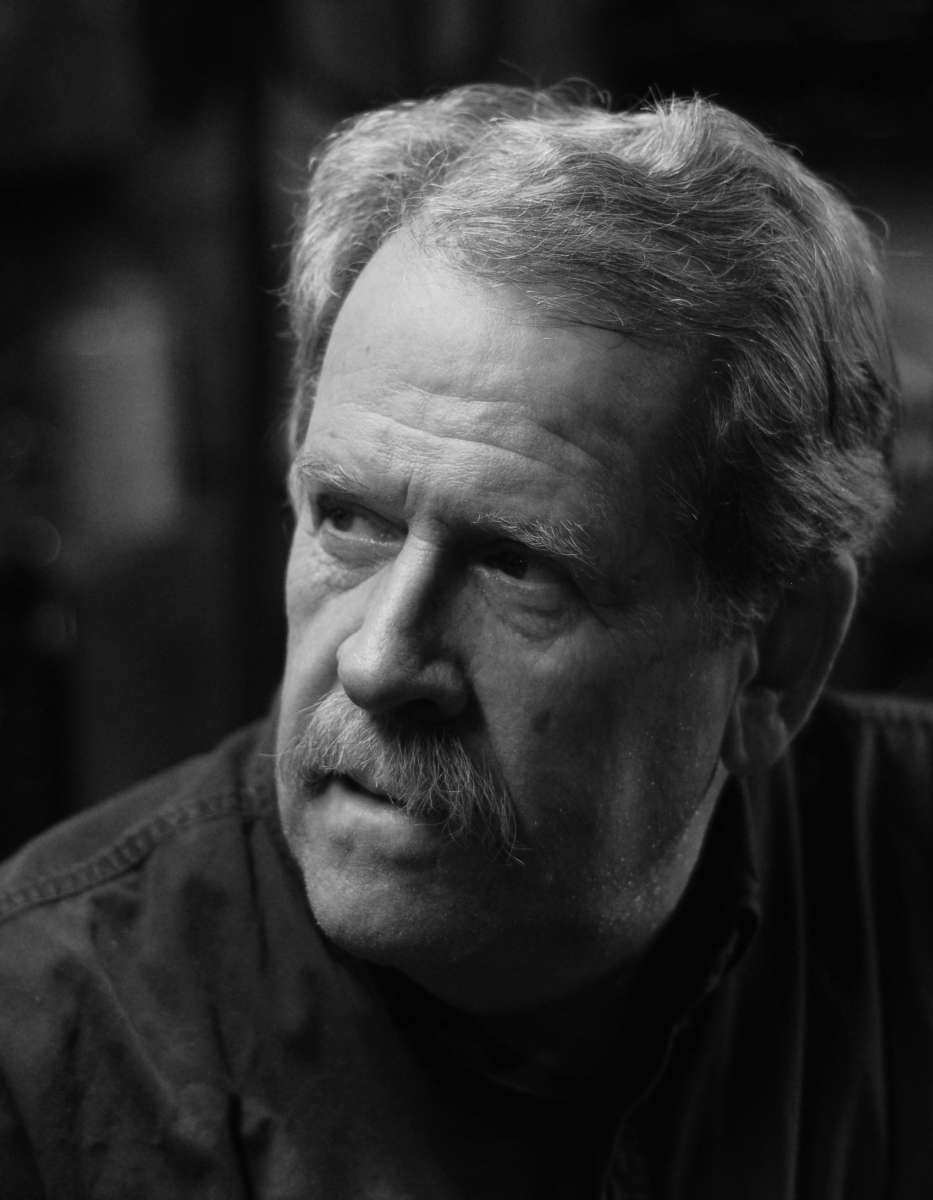 Dan was raised on a farm in Spokane, Washington. It was there he developed a deep love and appreciation for the intricacies of nature. Even at a young age he began to notice and sketch the beauty around him.
He continued to enjoy sketching and developing his skills in art classes in high school. He studied commercial art at Spokane Falls Community College. As an assignment in one course, he built a kinetic sculpture and has been fascinated with sculptures ever since.
In 1976 he took a job in Taylorsville, Utah where he was trained to weld stainless steel. As his skills increased, so did his fascination and appreciation for steel. Though most of his time was spent working with food processing equipment, he still had a passion for art and was continually sketching ideas for sculpture. He particularly enjoys the challenge of creating sculpture using scrap, found objects, and recycled materials.
In 2005, he was commissioned to build a six foot, ideal cut diamond out of mirror finish stainless steel. It is mounted in pillars of stone in front of Jewelry Design Center in Spokane, Washington.
Since that time, Dan has continued to follow his passion for building metal sculpture. He has received numerous awards for his work and has been commissioned to do several pieces. His sculptures are in private and public collections around the country.
He is represented by Phillips Gallery in Salt Lake City, Utah, Exposures Fine Art in Sedona, Arizona, Xanadu Gallery in Scottsdale, Arizona, and Victory Contemporary in Santa Fe, New Mexico.
To Dan, this is like a second childhood. He feels very blessed to be able to share his excitement and passion for art and sculpture.