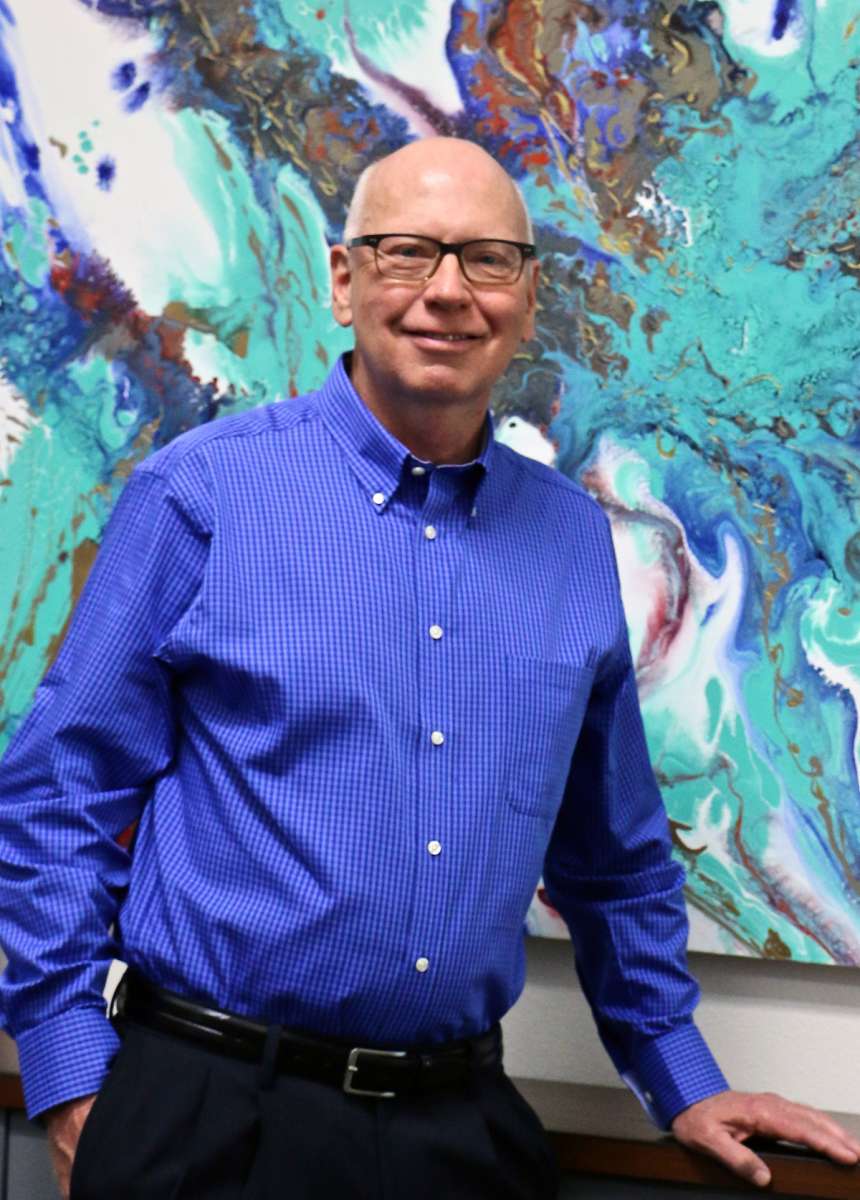 Jerry Nabors is a contemporary abstract painter living in Wichita Falls, Texas. A firm foundation for his passion for painting was enriched while attending Southwestern Oklahoma State University, 1967-1971, where his received a double major in painting and drawing and an education degree in 1971.After graduation, he served two years in the Army and cross trained as a graphic designer in Alexandria, Virginia from 1971-1973. While serving in the Army, Jerry took full advantage of the rich cultural environment he and his wife were living in. He took painting classes at the Corcoran Gallery in Washington DC on the weekends. Just one of the many opportunities this city had to offer a young artist. He also enjoyed selling his paintings in historic Alexandria to supplement their income.
On completion of his tour of duty, Jerry and his wife wanted to move back close to their hometown so that they could raise a family close to their parents and instill strong family values in their children. They decided to move to Wichita Falls, Texas in the fall of 1973. Soon after arriving, Jerry co-founded and co-owned an award winning advertising agency that lasted over a span of 36 years. This career path secured the income necessary to take care of his family in a responsible way. His passion for painting led him to leave the agency and return to his love of painting full time in 2012.
At this stage of life, Jerry Nabors is fulfilling his lifelong passion for painting. Now, he can take the wide variety of creative experiences he has had over a lifetime and focus on creating spontaneous, clean, contemporary paintings.
He's philosophy is: "Creativity surrounds us. Never miss an opportunity to expose yourself to new creative experiences. As an artist, everything you do and learn throughout your life is reflected in your art."