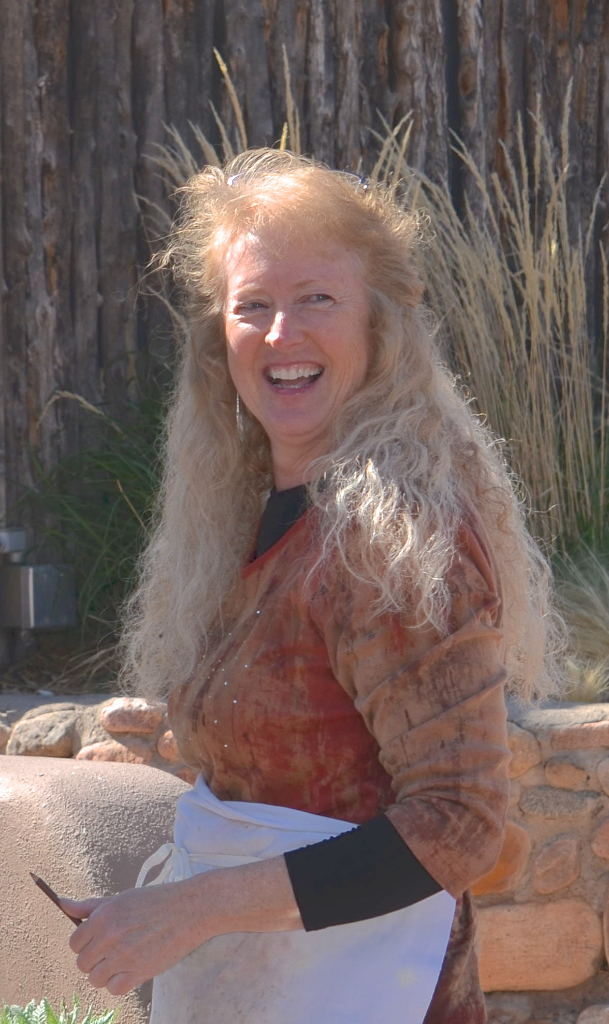 Terry Irwin is a Colorado artist painting in oils and soft pastel. Her current work celebrates wildlife and landscapes within the American West and Southwest and admits to an on-going love affair with its diverse wildlife, wide open spaces and panoramic mountain ranges.
As a child, Terry was obsessed with the natural world. She was often chin-to-dirt, mesmerized by the movements of lime-green inch worms, often barefoot in local streams with baby catfish guppies nibbling her ankles and nursing baby robins fallen from backyard nests. She drew and painted what she observed and was encouraged by both of her parents who recognized the artistic talent in their young daughter. In an age of coloring books, Terry was instead given giant sheets of blank paper spread out on the kitchen table in which to create her own drawings and paintings. Family vacations were spent in the western National Parks where she hiked endless miles in the backcountry, dodged lightning storms above timberline, slid down glacial snowfields, hooked and cleaned fresh trout, ran river rapids and attended naturalist campfire programs. In her wanderlust for more remote wilderness areas, she also spent summers working on National Forest trail crews, backpacking through Alaska, Wyoming, Montana and Colorado. These experiences provided opportunities at dawn and dusk to sit silently, witnessing moose, bear, elk, big horn sheep, bald eagles, marmots, pika and wild mustangs in their natural environment.
After graduating from Northern Illinois University with a Bachelor of Fine Art, she designed, built and painted what she coined her 'environmental' room screens which were featured in Chicago's Merchandise Mart and the Washington Design Center in D.C. After moving to Colorado, she turned her focus on Fine Art. It is a strength of image that compels her interest in each painting. Her current excursions into wilderness areas are spent 'plein air' painting and sketching to form concepts for paintings that will present a different point-of-view or perspective.
"I am drawn to the qualities of light on form and the way the spectrums of light alter and ultimately define a subject. I try to convey the mood or feeling of a subject in a way that viewers might not have the opportunity to experience for themselves."